Photographers
Our Trusted Vendors

www.mdphoto.net Contact Mark

Event Planning
Our Trusted Vendors
Trusted Vendors
Our Trusted Vendors
Video Vendors
Our Trusted Vendors

Balloons
Our Trusted Vendors
Harmony Balloon Artist  805-504-6113  e-mail abyyisaack@hotmail.com  Simi Valley
Cameras
Our Trusted Vendors

Beautiful and Elegant Disposable Cameras. Hundreds of designs. You imagine it… we have it… or can create it. Custom and personalized disposable cameras for every occasion: weddings, parties, special occasions, corporate designs. View our wide selection of lovely cameras for every type of event.
Catering and Service
Our Trusted Vendors

www.djscatering.com 
Best tasting food in town. Check out our website.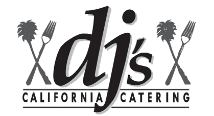 Party Supplies
Our Trusted Vendors
Cakes and Bake Goods
Our Trusted Vendors
Flowers and Decor
Our Trusted Vendors